La Casa di Campagna Holiday Farm
La Casa di Campagna, a holiday farm in Umbria, the green heart of Italy, owes its current appearance to the renovation of a typical late-nineteenth-century Umbrian farmhouse: it is a true country house, surrounded by fields and hills, with only the sounds of nature breaking the silence.
It is a pet-friendly establishment that also welcomes your four-legged friends.
La Casa di Campagna Holiday Farm is about two hours away from Florence and Rome.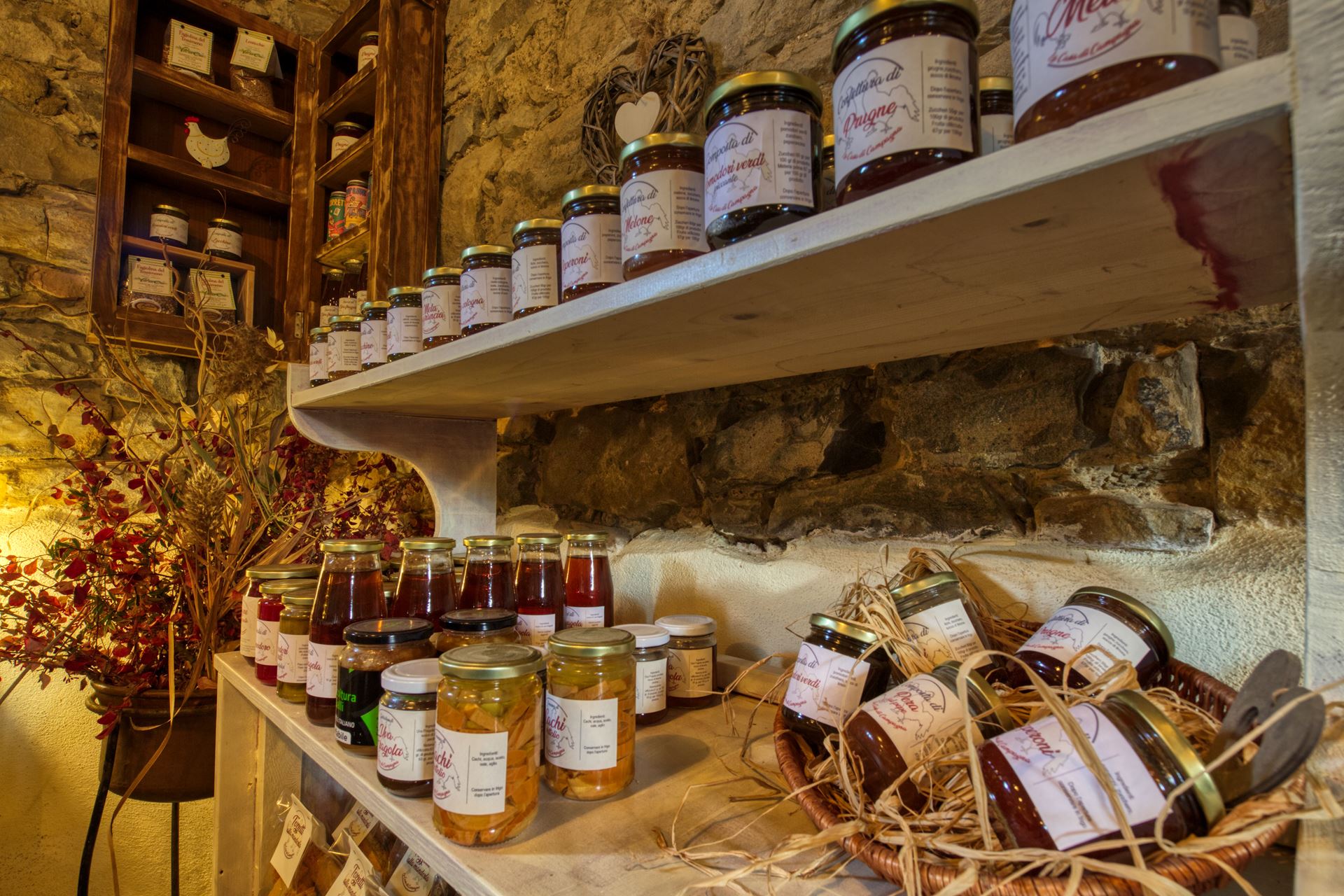 Where we are
La Casa di Campagna is just a few minutes from Lake Trasimeno (the eastern shore, just 15 minutes from Perugia) and its villages (Passignano sul Trasimeno, Tuoro sul Trasimeno, Castiglione del Lago on the lake side and Paciano, Panicale, Piegaro and Città della Pieve on the hilly inland side). Umbria's main cities of art including Assisi, Gubbio, Todi, Spoleto are also quick and easy to reach by car.
Even Cortona and Siena, cities of art in the nearby Tuscany, can easily be reached in less than an hour.
The famous Perugia-Trasimeno Bike Trail, which is very popular among bikers and joggers, passes right in front of our holiday farm.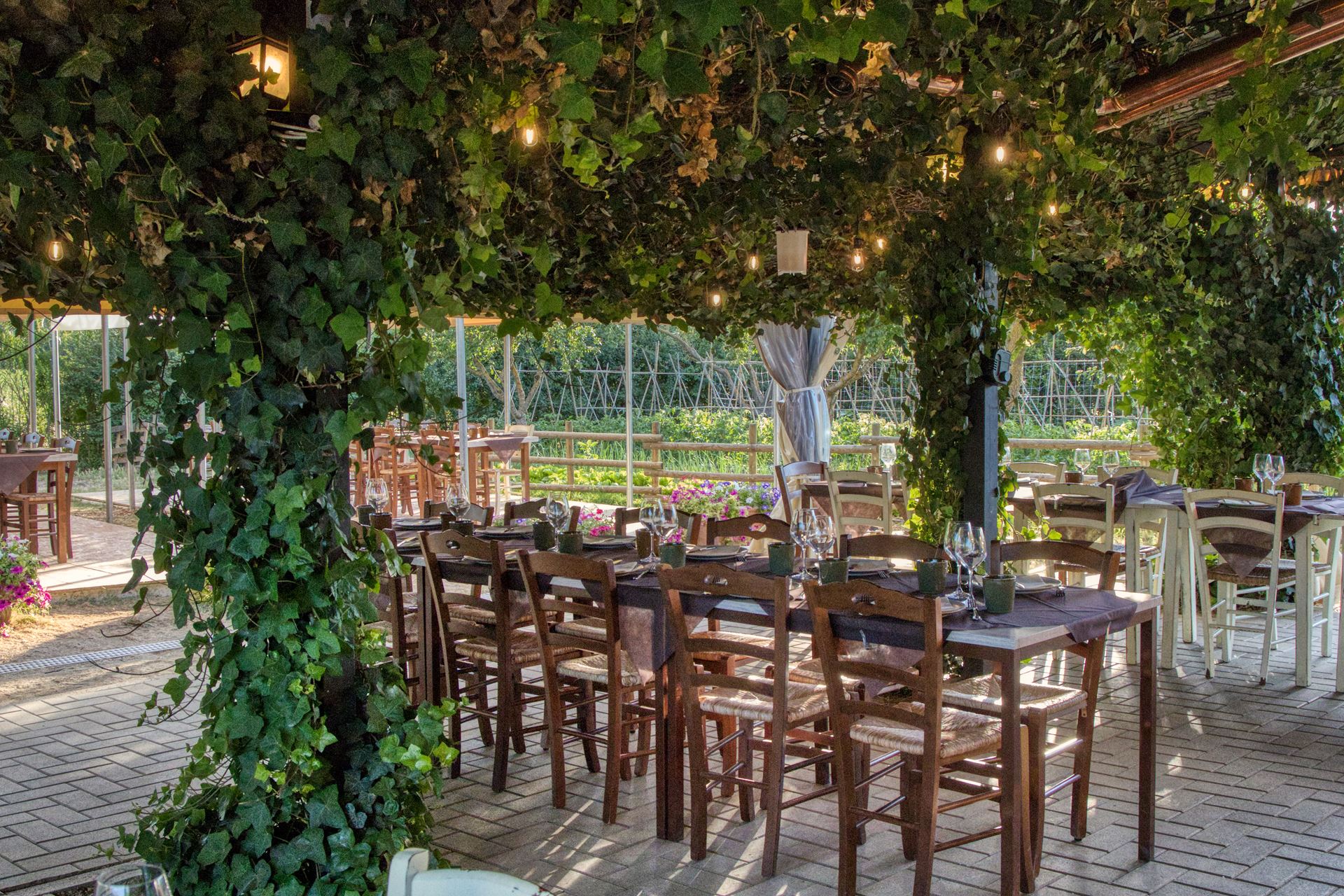 A country house surrounded by nature
La Casa di Campagna is a unique farmhouse built to welcome tourists who want to stay in a green, natural, and relaxing setting while enjoying traditional local country cuisine at the in-house restaurant.
A large garden with a swimming pool is available to guests, while horses and farm animals create an idyllic backdrop to the view from the upper loggia.
Mara, her family, and all the staff will welcome you as both guests and friends, in a simple and informal atmosphere, happy to give you directions on where to go and what to do, or even just chat with you while naturally respecting your privacy.
At the Holiday Farm…
For guests who prefer to relax and stay on the farm, there is a swimming pool with views of the surrounding hills, a garden and a shaded portico overlooking the vegetable garden and play area.
One of the benefits of choosing a farm vacation is the opportunity to spend valuable time outdoors; there is a large garden with a children's play area, a swimming pool surrounded by a lawn and trees for natural shade, and an area dedicated to farm animals, a large portico with tables and chairs where breakfast is served in the morning, tasty aperitifs, and candlelight dinners in all seasons.
In Umbria..
The holiday farm La Casa di Campagna is located in the centre of a land rich in history and nature, from which you can easily reach the main Umbrian art cities and follow itineraries that wind through the greenery of the countryside and the striking views of the territory.
There are lots of activities and experiences to enjoy during a farm stay, including:
nature trails: leisurely walks along well-marked paths, bike tours (rentals are available near the holiday farm) and even horseback riding or quad trekking with affiliated partners

historical-artistic tours (Perugia, Assisi, Castiglione del Lago)

food and wine tours (Strada dell'Olio DOP Umbria (Oil Trail), Strada del Vino Colli del Trasimeno (Wine Route)

excursions to crafts and shopping streets.

sports tours: the farmhouse is next to the Umbria "Mario Umberto Borzacchini" racetrack, more commonly known as the Magione racetrack, the most important car and motorbike racing circuit in the region.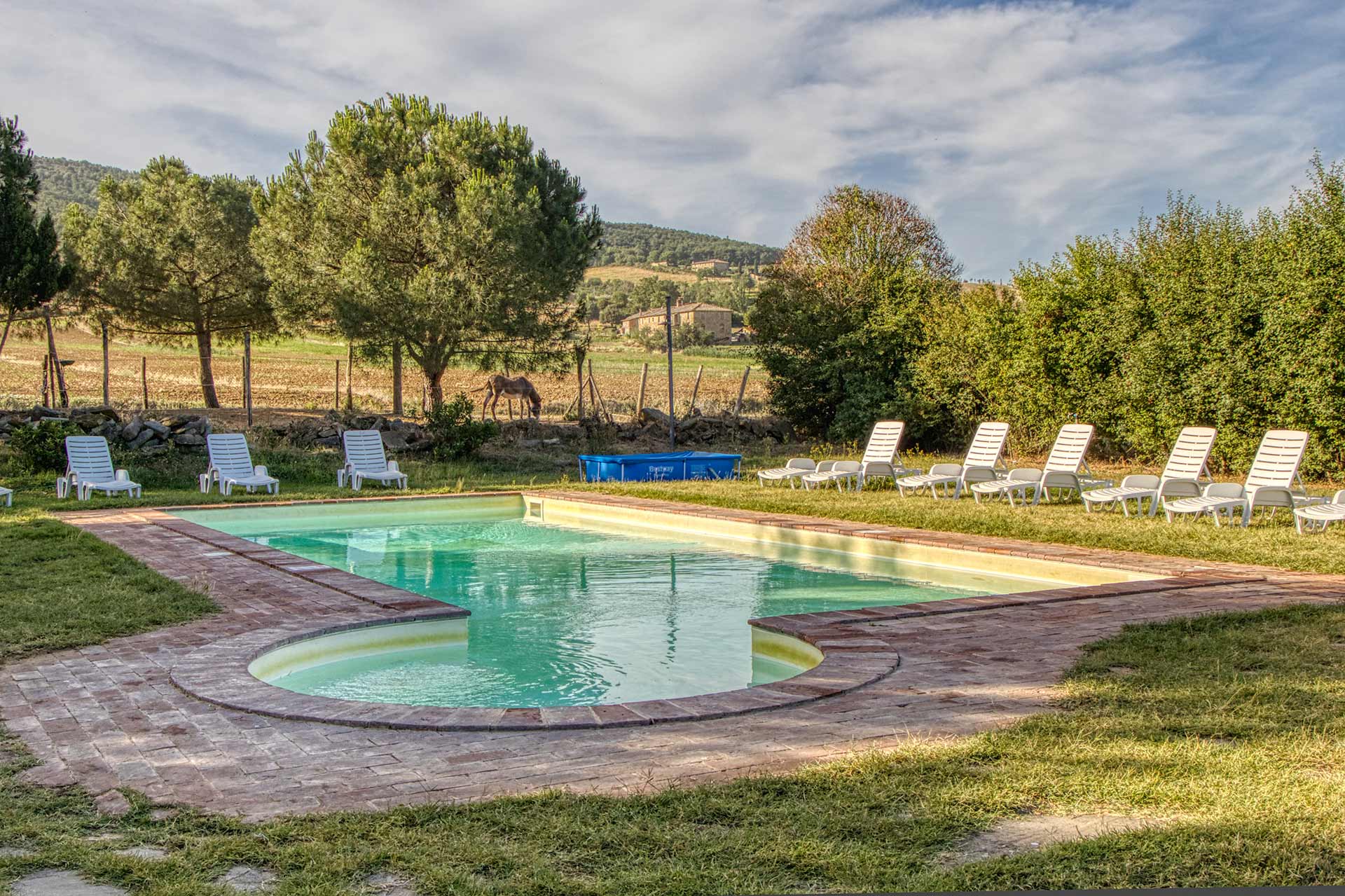 Pet-friendly
All animals, large and small, are welcome at La Casa di Campagna Holiday Farm.
We greet them with a bowl of fresh water and are surrounded by kilometres of natural trails, so you will have no trouble taking them for a walk.
The animals will stay with you in your room. Animals cannot be left unattended in the rooms during your stay. In the event of damage, you will unfortunately be charged for the cost of repairs.
Dogs are allowed in the pool area (but not in the pool!) and in the restaurant, but we rely on the owner's common sense to manage their pets in the best possible way, considering their temperament and friendliness, especially in the presence of children.
In any event, leashes are required due to the presence of numerous farm animals such as horses, sheep, goats and chickens, as well as our dogs, which may arouse your pet's curiosity.
A veterinary surgery is only two minutes' drive away, where your pets can receive any type of assistance they need.
We do not have a fenced area where dogs can run free.
You will be charged €20.00 upon departure for mandatory cleaning to ensure a comfortable stay for our next guests.
Swimming pool
The swimming pool is available for the guests of the holiday farm.
The pool measures 12 m x 5 m and is 1.10 to 1.90 m deep; it has practical, semi-circular masonry entry steps, which are perfect for sitting too; the pool is surrounded by a lawn area with sun loungers for sunbathing, and a large wooded area offers natural shade.
The swimming pool is immersed in nature, with a view on the garden and the surrounding hills and is open from June to September.
Camper
La Casa di Campagna Holiday Farm is accessible to campers to visit the educational farm, discover the typical products, and taste the restaurant's zero-km cuisine.
With the AGRICAMPER ITALIA agreement for campers, guests can also stay one night free of charge in our farm's outdoor areas, taking the opportunity to buy products or dine at our holiday farm.
Farm and direct sales
Here, the zero-kilometre theory is a reality.
La Casa di Campagna Holiday Farm is spread across 7 hectares of land among olive groves, woodland and pastures with a view of Lake Trasimeno. Here, wild fruits such as asparagus, wild herbs, elderberries and rosehip make for excellent raw materials in special and original recipes.
The vegetable garden, which is at its peak between spring and autumn, can be enjoyed from the restaurant tables, where its produce its finely displayed in the dishes in the menu.
The animal farm, a delight and attraction for young and old, is home to calves and piglets, as well as baby goats, lambs, horses and chickens.
Our preserves and jams are on display at the farm shop, together with cured meats, cheeses, Trasimeno beans, local wines, farm beer and other local products, allowing you to take home the many flavours of your stay in this corner of Umbria.