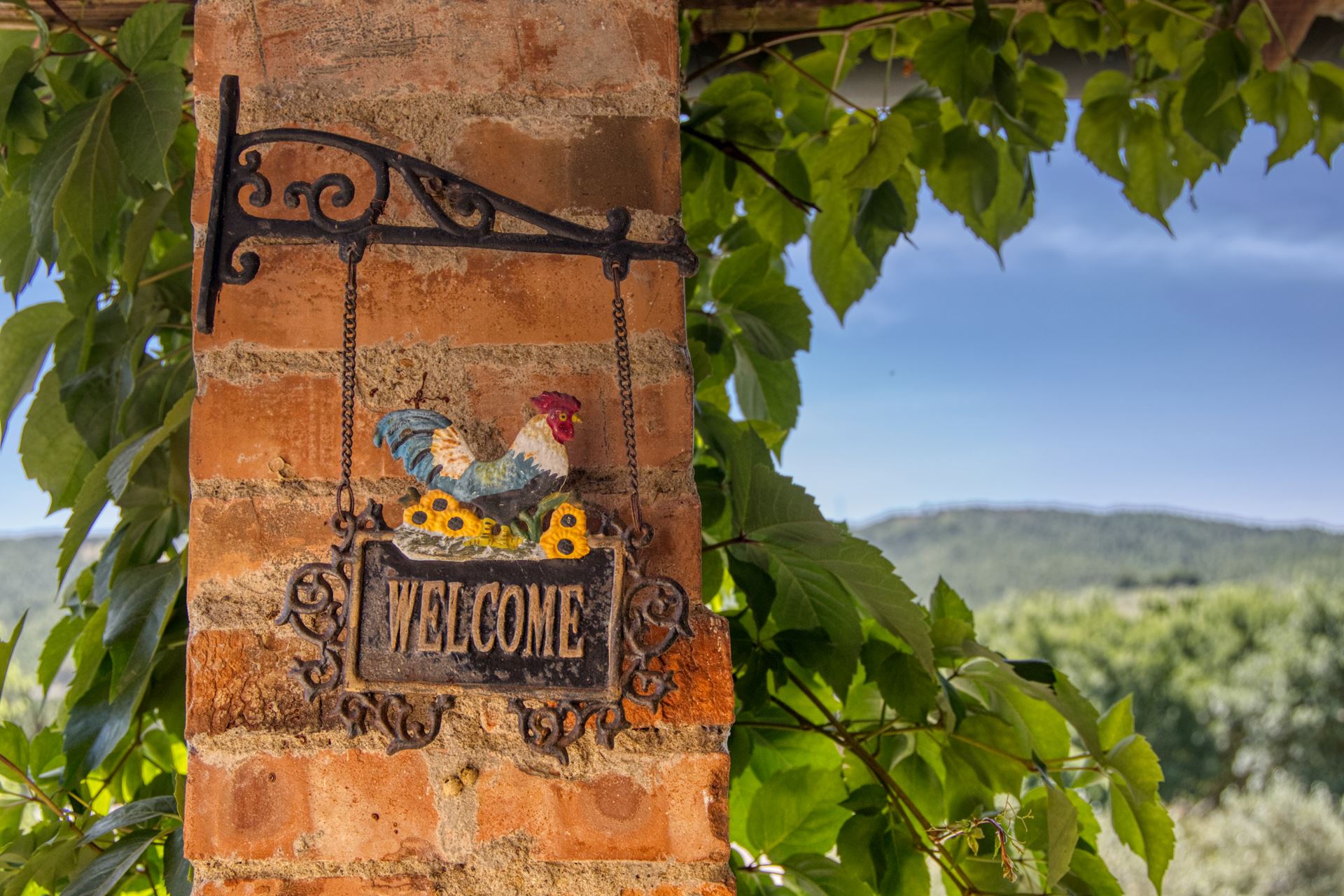 Covid-19
Procedures
Ensuring a safe and serene stay: this is what we are committed to doing for you.
Covid 19 – safe & calm
If you are thinking of choosing La Casa di Campagna for your next holidays, we have some good news for you: we want you to be relaxed, enjoy your holidays to the fullest and be able to safely overcome the isolation you have experienced so far.
We want to keep intact the spirit of natural and spontaneous conviviality and family hospitality that have always distinguished us: this will be our 18th summer with you, who will arrive as guests and leave as friends.
How do we plan to implement all of this?
It's very simple: trying to make the most of the characteristics that La Casa di Campagna naturally possesses, its unique location surrounded by nature and perfecting the good cleaning and sanitizing practices that we have always followed.
Size of the structure: we have only 8 rooms, gatherings per se are excluded
Room sanitization: for some time now we have been entrusting the room cleaning service to a specialized external company that has always sanitized the rooms in a timely manner, issuing the relative certification. The same company provides for the daily tidying up of the rooms. In addition, this year the employees work equipped with the principals and protective devices required by law.
Linen: the rooms are equipped with all the necessary linen; for washing we use an external laundry which by its nature implements safe processes of an industrial type.
Restaurants: we have a large outdoor area dedicated to catering (which can also be used in case of bad weather) where we can implement the required distance without any difficulty. We offer the catering service for both lunch and dinner, optionally and with daily reservations so you can freely decide how to spend your days. The culinary offer is strictly zero km, the raw materials are produced on the farm or in the neighboring area, to guarantee wholesomeness, authenticity and taste. If you wish to book the restaurant service in advance for the entire duration of your stay (one meal or two meals a day), we will apply a 10% discount to the à la carte menu prices.
Breakfast: we also use the large porch to serve breakfast, we don't do buffets (prohibited by law) but à la carte service. If you prefer, we can also do room service, but we advise you not to miss the experience of having breakfast outdoors, enjoying the cool morning air and the birds chirping in the background!
Use of the swimming pool and outdoor equipment: we assign your family a set consisting of sunbeds and a small table for the swimming pool and a table with chairs in the garden. All this remains for your exclusive use for the duration of your stay but we still provide daily sanitization. It is mandatory to use a cap and a shower before diving into the water.
Outdoor spaces: we have a large green area inside the property and many animals that make young and old happy, but you just need to leave the gate to have the opportunity to walk, run, go trekking, cycling, quad biking while always remaining immersed in nature, without the slightest problem of crowds. Furthermore, in a few minutes you can reach Lake Trasimeno where you can practice numerous individual water sports.
Protection devices and materials: the devices required by law such as disinfectant gel, gloves and surgical masks are available to all staff and guests.
Medical needs: for any medical need La Casa di Campagna is located near the main hospital in Umbria, which can be reached in a very short time of 15 minutes.