The value of diversity
Mara, our country cook, has presented a culinary journey for those who wish to experience traditional cuisine that guarantees authenticity and a passion for good old-fashioned things, while spending time in a beautiful countryside environment surrounded by nature and greenery.
True to our passion for taste, which evokes memories and forgotten places, we are dedicated to satisfying those who truly want to savour the simple and genuine flavour of tradition, where the aromatic herbs grown in our garden or a drizzle of home-grown or local extra virgin olive oil, serve as the best seasoning.
We propose the simplicity of ancient family recipes, the true classics of the rural tradition, within the framework of a genuinely rural culinary experience.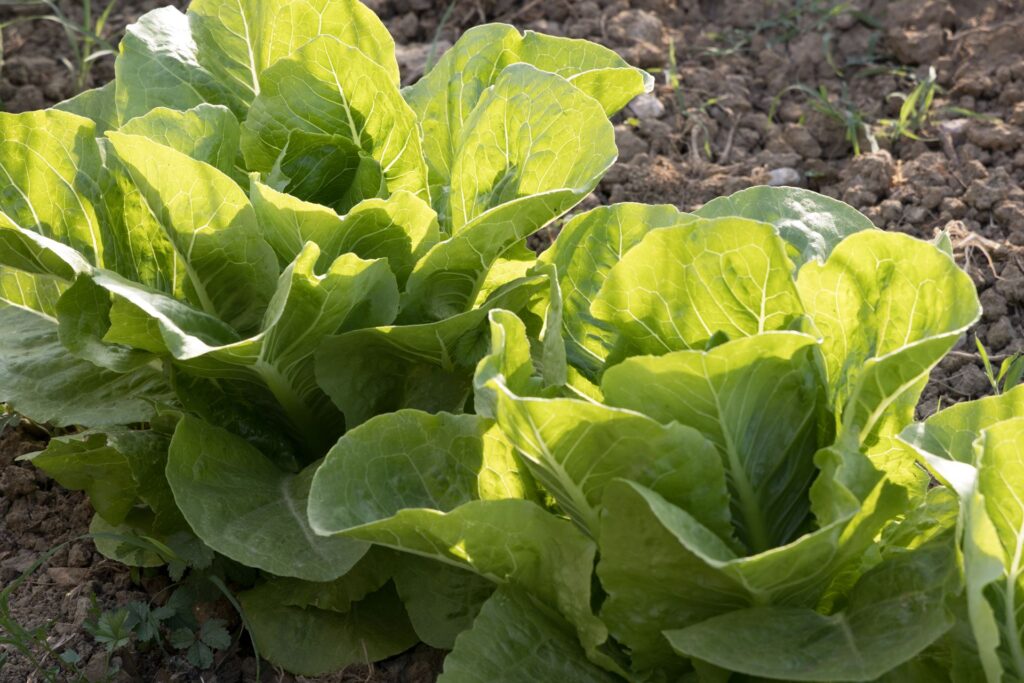 Tradition and local produce
Tradition and local produce are our starting point.
From home-made pasta to meat platters (sourced directly from our farms), as well as local cheeses paired with jams and preserves made from our own produce.
We serve the typical dishes of the Trasimeno area, the land between Tuscany and Umbria, which equally inspire our dishes: "pici all'aglione", "pappa col pomodoro", "cantucci" with vin santo, tagliatelle with a peasant ragout, country roasts, grilled meats and "torta al testo", just to name a few.
On request, the lake fish typical of the Trasimeno area is also exquisite: smoked tench, freshwater prawns, taglierini with perch and "regina in porchetta".
Magione, just a few kilometres from Perugia and one of the most beautiful Umbrian cities of art.
An important culinary tradition resists in this small corner of Umbria, absolutely worth discovering and strengthened by the presence of a slow food presidium: the "fagiolina del Trasimeno" (Trasimeno bean), which is especially well paired with the region's typical fish.
A harmonious combination dedicated to the palate and taste that transcends regional limits, making this cuisine a true crossroads of tradition and flavour.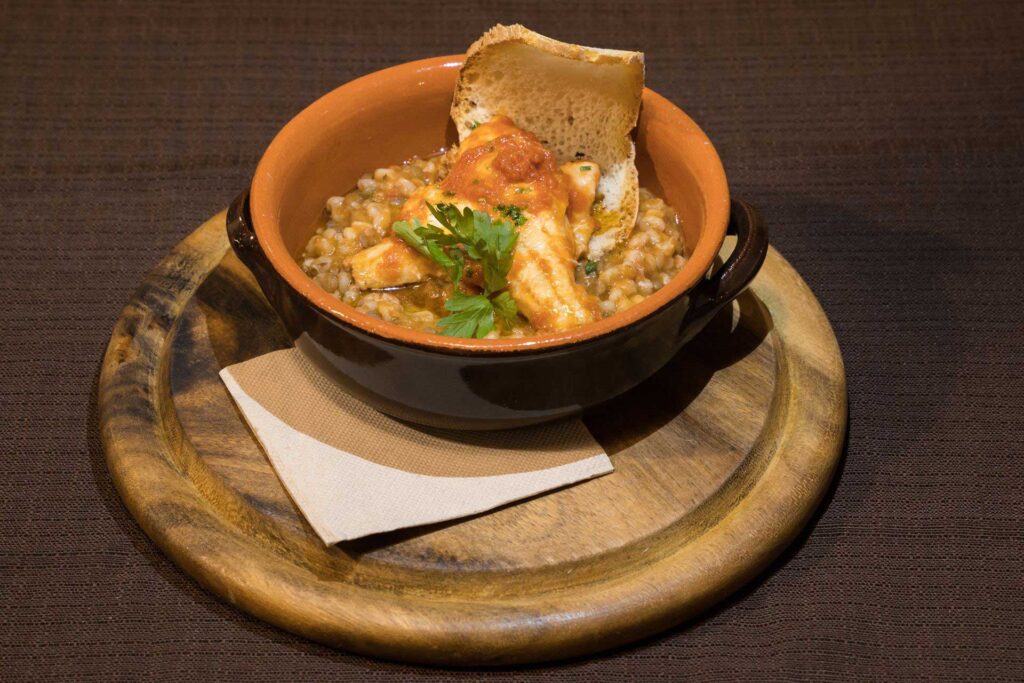 Cuisine based on natural ingredients: the zero-km philosophy
The raw materials are produced by La Casa di Campagna farm or sourced from local producers. The menu often changes depending on the seasonality of the products and the chef's inspiration.
Mara's cooking thus naturally adheres to the zero-km philosophy, both in terms of the origin of the raw materials and the origin of the dishes, using strictly local products.
Festivities are when traditions are most visible: Easter breakfast with Umbrian Easter cake accompanied by local cold cuts and cheeses, the ciaramicola, a traditional Easter dessert, roast goose at Ferragosto in mid-August, and broad beans with Pecorina cheese in spring will make you feel as though you've lived in Umbria your whole life.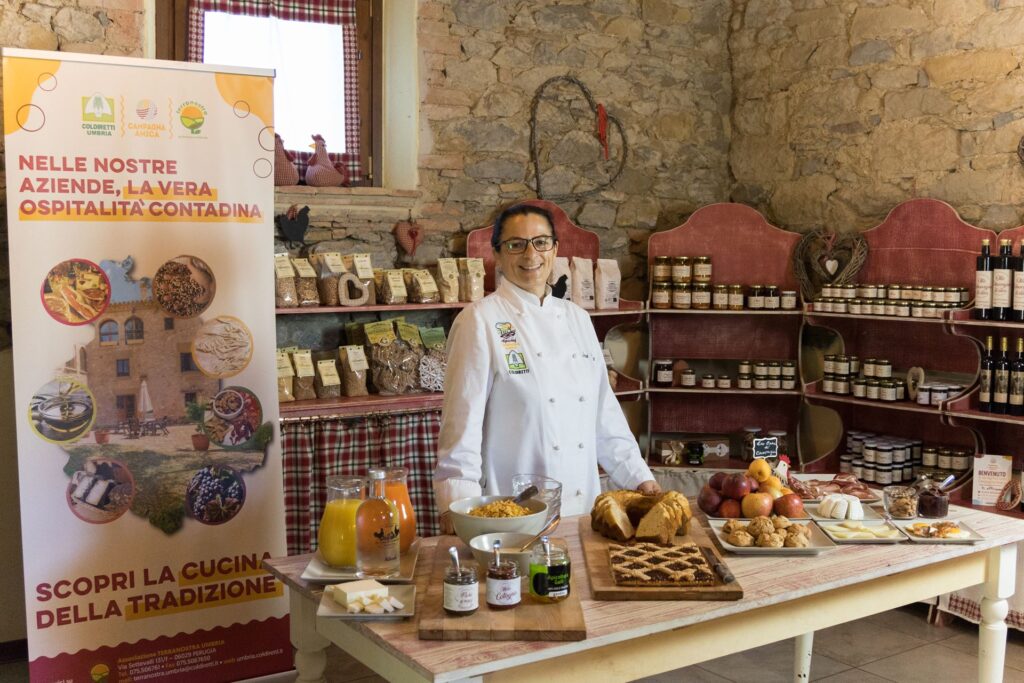 Country Cooking with style